The AREC Board is composed of volunteers who are elected to two year terms according to the club Charter. In addition to the permanent Board positions, there are several standing committees that are chaired by volunteer club members.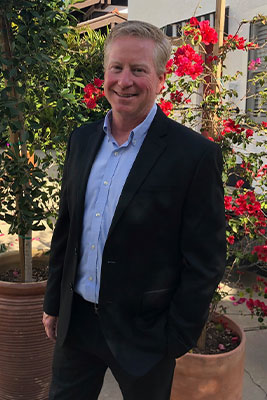 Bob Craig
Bob Craig has been an RRCA Certified Coach since 2012. Previously, he has coached groups and individual runners for all distances from 5K to marathon at Fleet Feet Sports in Schererville, Indiana. Passionate about running and enjoying it, he focuses on form, motivation, health, diet and wellness as a coach. He has completed eight marathons as well as numerous half marathons, 10K and 5K races. He is new to the Long Beach area and is looking forward to working with runners of all skill levels. Bob is also a life coach, a writer and teaches, directs and performs improvisational comedy.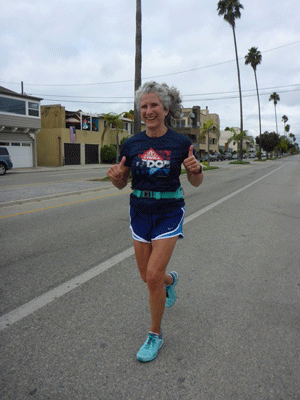 Madeleline Said
Madeleine Said is an RRCA certified running coach. She is also a registered dietitian and personal trainer and loves to combine her knowledge and training in those areas when working with runners. She has been running since her college days but upped her game to include racing about 6 years ago. Her racing sweet spot is the half marathon but she keeps threatening to run another marathon. Madeleine joined AREC recently and has been active as a coach in the Couch to 5K program and assists in the LB marathon training program and has hosted nutrition talks after the runs. She is originally from Brooklyn NY but has also lived in the SF Bay Area, Washington DC and now Huntington Beach.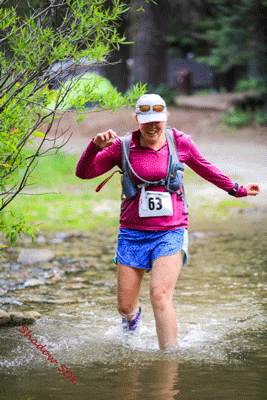 Stephanie Harris
I discovered the joy in running only about 7 years ago. Around the time I turned 40 I decided running a marathon sounded like an excellent idea, despite the fact that I had pretty much avoided running my entire life. It took me a little while to get there, but I have now run 10 marathons and a handful of ultras. Running has brought me so many new friends and new adventures. I am proof that ANYONE can do it. I especially love coaching beginners and helping others find the happiness that running has brought me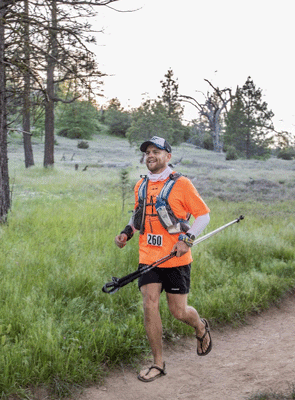 Alan Sheppard
I am Alan Sheppard, an RRCA certified running coach and a certifiable crazy trail runner (thanks to AREC). I started my running journey later in life, at 33, with a couch to 5k program. I loved the "long run" and started to develop a (typical) curiosity of, "how far can I go?" To answer that burning question, I started building up my stamina with AREC's Marathon training program, and I successfully completed my first marathon, a year after I started to run as a hobby. Next, I caught the trail running bug in our local trails by running with AREC's trail running program as well as the many trail races and ultramarathons available, what an amazing community. After four years and 20 Ultramarathons later, including a 100 mile finish, I am still crazy for running trails. Let's get dirty!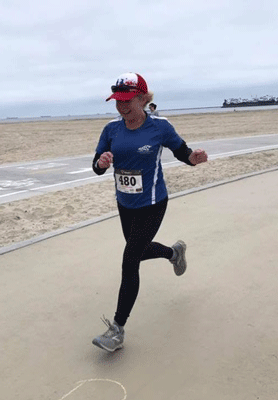 Dona McBride
I, Dona McBride, have only been a runner for 15 years, despite being 108 years old…I mean 68, just feels like 108. In the time I have been a runner I have completed 41 marathons, 4 at Boston, and so many half marathons, 10ks, 5ks etc. that I have lost count. I often manage to place in my age division, since I have an uncanny knack of knowing when my competition will be elsewhere. I have recently become a certified coach and have not yet officially injured, I mean inspired, any runners. If you are experienced, brand -new, or somewhere in-between and aren't afraid to get slower, check me out!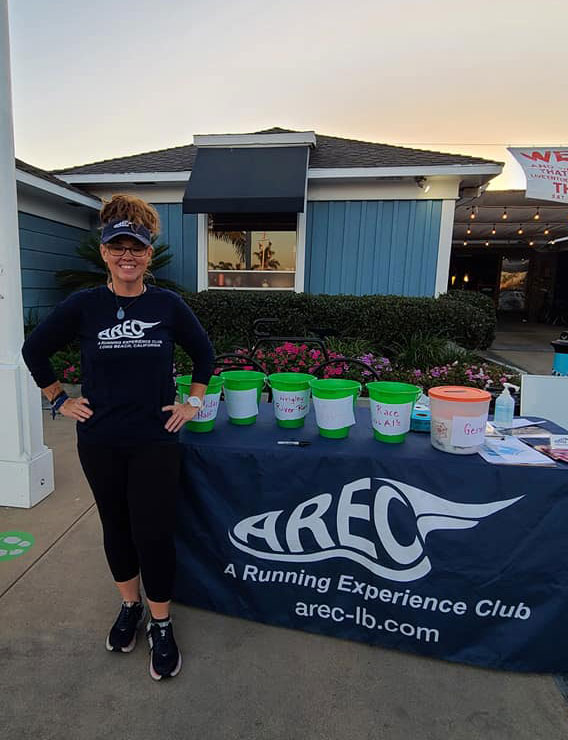 Angela Holder
I have been a runner for 12 years and joined AREC after completing my first 5k in 2011. I was so inspired by all the amazing runners I met at AREC that I started working my way through all the race distances and eventually fell in love with Ultra- Marathon running. I have been an RRCA Certified Coach since 2018. I have successfully coached many Couch to 5k programs and led the AREC Long Beach Marathon Training program.
My approach to coaching is simple….. have fun, maintain a positive attitude. learn to be uncomfortable, and know that you can absolutely achieve any goal that you desire!
I have a firm understanding of what it takes to successfully run any distance from 5k to a 100 miler both on the streets and trails. I am available for private coaching and would love to work with you! angelarunsarec@gmail.com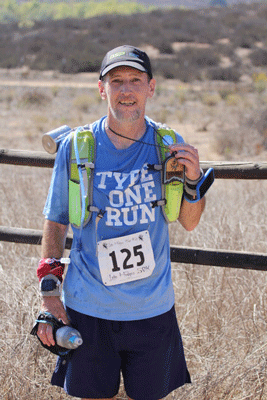 Jerry Nairn
I'm Jerry Nairn. If bad judgment leads to experience, then I am an extremely experienced runner. Running high school cross country and track in the '70s, I was never a standout athlete, but I caught the bug and kept running, more or less, since then. I ran my first marathon in 1998 at the age of 39 because I wanted to try it before I turned 40 and was too old. Since then I've run hundreds of races, nearly 100 marathon and ultra distances up to 50 miles, and I've probably made at least one major mistake in every race. That kind of experience is not easy to find. My coaching philosophy is that all of us are in this for fun. That doesn't mean we take it easy. It's fun to challenge ourselves, stretch our limits, and find out what we can do. But it should all be fun. After all, those who have the best times win. I've had type 1 diabetes since 1974. I can relate to others dealing with chronic illness.