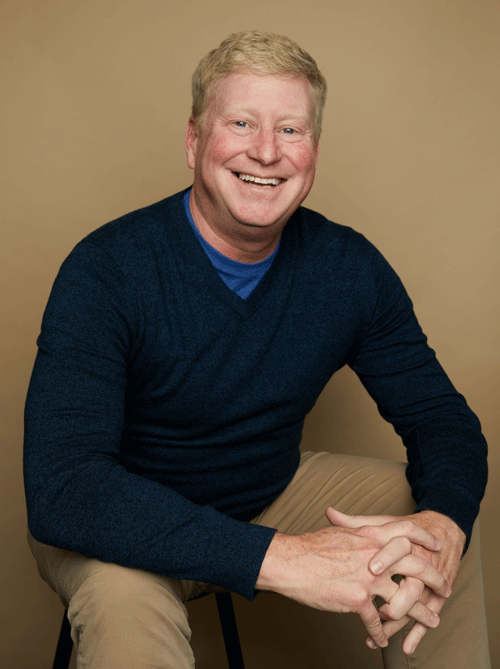 AREC running coach Bob
Bob Craig
Bob Craig has been an RRCA Certified Coach since 2012. Previously, he has coached groups and individual runners for all distances from 5K to marathon at Fleet Feet Sports in Schererville, Indiana. Passionate about running and enjoying it, he focuses on form, motivation, health, diet and wellness as a coach. He has completed eight marathons as well as numerous half marathons, 10K and 5K races. He is new to the Long Beach area and is looking forward to working with runners of all skill levels. Bob is also a life coach, a writer and teaches, directs and performs improvisational comedy.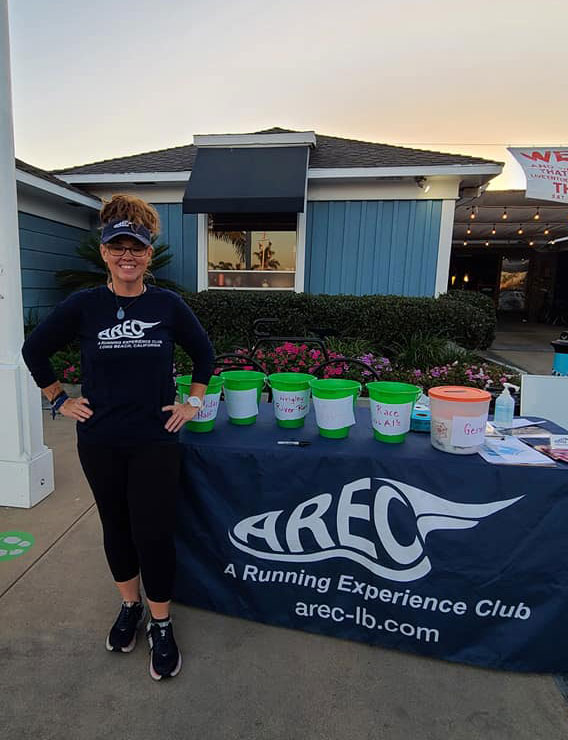 Angela Holder
I have been a runner for 12 years and joined AREC after completing my first 5k in 2011. I was so inspired by all the amazing runners I met at AREC that I started working my way through all the race distances and eventually fell in love with Ultra- Marathon running. I have been an RRCA Certified Coach since 2018. I have successfully coached many Couch to 5k programs and led the AREC Long Beach Marathon Training program.
My approach to coaching is simple….. have fun, maintain a positive attitude. learn to be uncomfortable, and know that you can absolutely achieve any goal that you desire!
I have a firm understanding of what it takes to successfully run any distance from 5k to a 100 miler both on the streets and trails. I am available for private coaching and would love to work with you!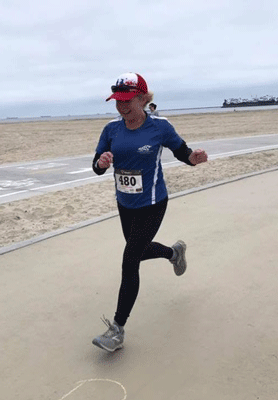 Dona McBride
I, Dona McBride, have only been a runner for 15 years, despite being 108 years old…I mean 68, just feels like 108. In the time I have been a runner I have completed 41 marathons, 4 at Boston, and so many half marathons, 10ks, 5ks etc. that I have lost count. I often manage to place in my age division, since I have an uncanny knack of knowing when my competition will be elsewhere. I have recently become a certified coach and have not yet officially injured, I mean inspired, any runners. If you are experienced, brand-new, or somewhere in-between and aren't afraid to get slower, check me out!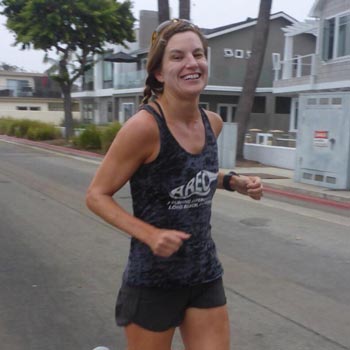 Kelly Motyka
Info coming soon!